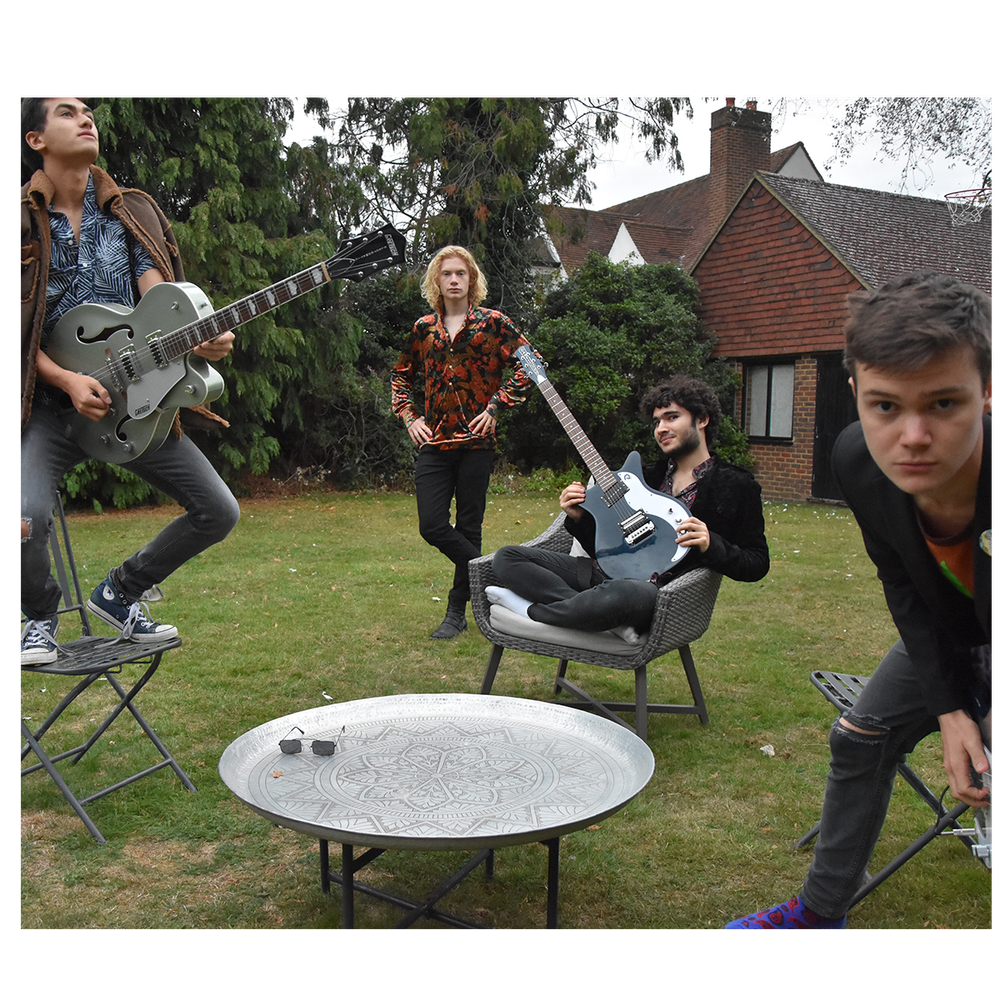 OUR MUSIC:
We are a four PIECE alternative rock band based in London
Our main influences stem from the likes of: Red Hot Chili Peppers, Grant Lee Buffalo, the Rolling Stones, the Velvet Underground, Jeff Buckley, and many more.
Our sound is very eclectic, we have fast punky songs with loud driving guitars to get you up on your feet, and we also have slower more melodic songs - to give you a break from all the noise.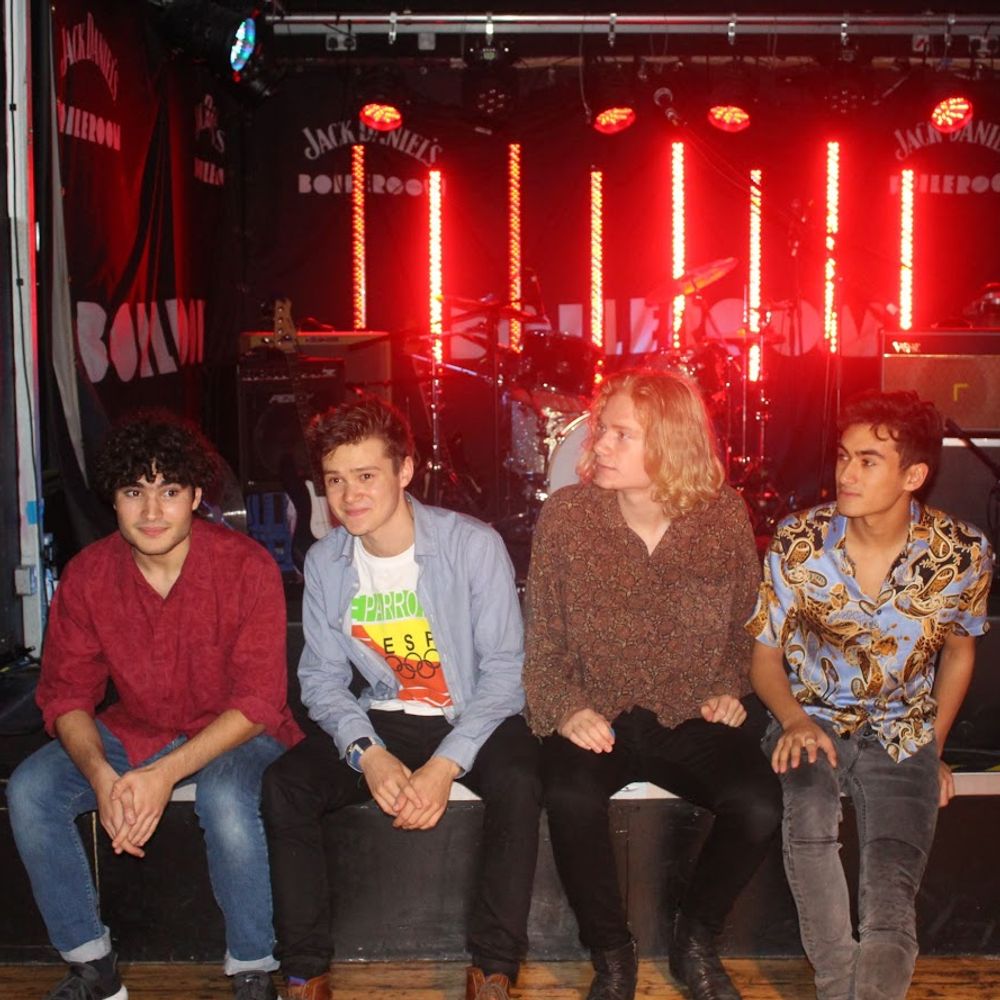 OUR BAND ETHOS:
we love performing
Our main aim as a band is to perform as many concerts and write as many songs as we can, as this is what we love to do. We hope to develop our own sound, so that we can stand out from the rest of the crowd. 
From left to right -  Simon Touli on lead/rhythm guitar, Angus Robertson on bass guitar/backing vocals, Jack Reynolds on guitar and lead vocals, and Elliot Giles on drums/attitude.